Mission Statement

My passion is to help you preserve the quality of life that, not only have you grown accustomed to, but you rely on for your well being. Whether recently injured, or having endured a long-standing recovery, or questioning your ability to return to the sport(s) you love, my goal is to give you objective feedback and innovative/creative recommendations to meet your goals and gain confidence in returning to an active life.
I have been actively studying human body function and the challenge that athletics offers since I was a young girl. I have been able to pursue both athletics and the study of movement throughout my life. My interest in these two passions has provided me with an understanding of the innate "need" humans have for motion. I have had the pleasure of working with injured athletes for 22 years, beginning as a student athletic trainer at UC Davis, helping athletes in South Lake Tahoe and then Division I athletes at Stanford University. My return to the mountains led to me to Truckee, and I couldn't be more pleased to be part of this dynamic and close community.
Advise, support and structure educational information related to the prevention and treatment of orthopedic injuries
Evaluate and provide manual therapeutic and exercise-based plans for physiologic balance and full function
Assess and develop return-to-sport strategies
Running assessment and prescribe corrective exercises
Biomechanical foot evaluation with orthotic prescription as needed
Develop injury-prevention strategies tailored to all age groups
Consult on current literature regarding sports specialization
If you have exhausted your physical therapy benefits but still need more guidance, or have concerns about re-injury or prevention while returning to your sport, or you are simply dealing with a nagging physical limitation, please call me. I would like to help you!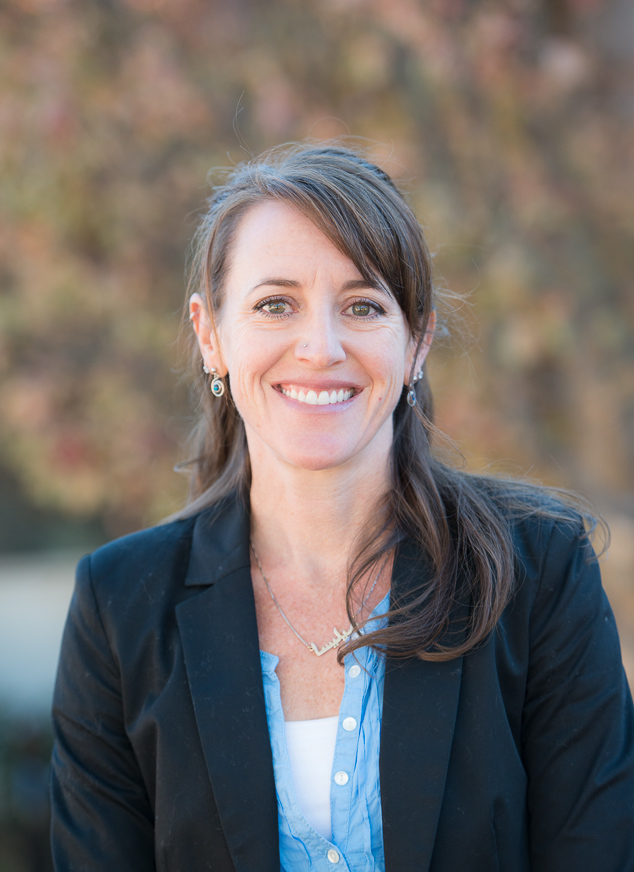 I earned my Bachelor of Science degree in Physiology from UC Davis where I also played lacrosse and cared for student athletes on the road to becoming a Certified Athletic Trainer. My path took me to UCSF/SFSU where I obtained my Master of Science degree in Physical Therapy. For my first job, I was fortunate to be hired by Emerald Bay Physical Therapy in South Lake Tahoe where I joined in a prevention program and lectured on "ACL Awareness and Prevention In Skiing and Snowboarding" at several ski resorts in the South Lake Tahoe and Mammoth areas. I then was invited to join the multidisciplinary medical team at Stanford University that provided care to 850 Division I student athletes. Working alongside team physicians, sports scientists, athletic trainers, and sports performance coaches for 10 years, I gained tremendous experience serving the 32 teams on campus. While at Stanford, I continued my lifelong quest to pursue new knowledge and became a Physical Therapy Board Sports Certified Specialist in 2009. Subsequently, I became the Director of Physical Therapy at Stanford for three years before moving back home to the Sierra.
Stanford was not just about taking care of student athletes; it also provided significant professional development opportunities for me, by lecturing on topics such as "Patellofemoral Pain" at the Society for Tennis Medical Science Conference, "Advanced Taping Techniques" at the UCSF Annual Sports Medicine Conference, as well as "Foot Anatomy and Biomechanics," "Pathological Gait" and "Physical Therapy's Role in Sports Medicine" to various groups within the sports medicine community and Stanford undergraduate Human Biology program. I also pursued new knowledge through science and was a part of several research teams that worked on strategies to improve the care provided to the Stanford student athletes.
When I moved to Truckee in 2013 to become Director of Tahoe Forest Hospital's Tahoe Center for Health and Sports Performance, I became reacquainted with mountain athletes and learned once again that the passion to live life to the fullest never wanes. My continued desire is to help individuals maintain the quality of life that brought them to this amazing community.
My husband Peter and I became the proud parents of two amazing humans, our twins Bodie and Zoe, and have discovered that learning has taken on a whole new meaning for us. We love our new roles while we continue to be avid skiers, rock climbers, and travelers, and we look forward to sharing these adventures with our little ones and our Truckee friends.
I have been pursuing new knowledge and evidence that supports quality healthcare and was able to concentrate my interest while at Stanford in the Human Performance Lab. This led me to be a part of a team that developed a battery of functional tests for athletes following a lower extremity injury. Our goal was to find and provide more quantitative (over qualitative) data to help support return-to- play decisions for our athletes. This research was published in the Journal of Orthopedic and Sports Physical Therapy and is still being used today by the Stanford Sports Medicine team.
Test-Retest and Interrater Reliability of the Functional Lower Extremity Evaluation. Haitz, Shultz, Hodgins (Valchev), Matheson. JOSPT 2014 Dec; 44(12):947-954.
Reliability and Accuracy of a Video Analysis Protocol to Assess Core Ability. McDonald, Delgadillo, Fredericson, McConnell, Hodgins (Valchev), Besier. PMR Journal 2011 Mar;3(3):204-11.
I look forward from hearing from you and helping you live your most active life!
Contact me at melissa@valchev.net or call me at 530-314-1112

Please feel free to write me about topics of interest as my goal will be to create a blog to share knowledge and create discussion.